Landing Page ( Home )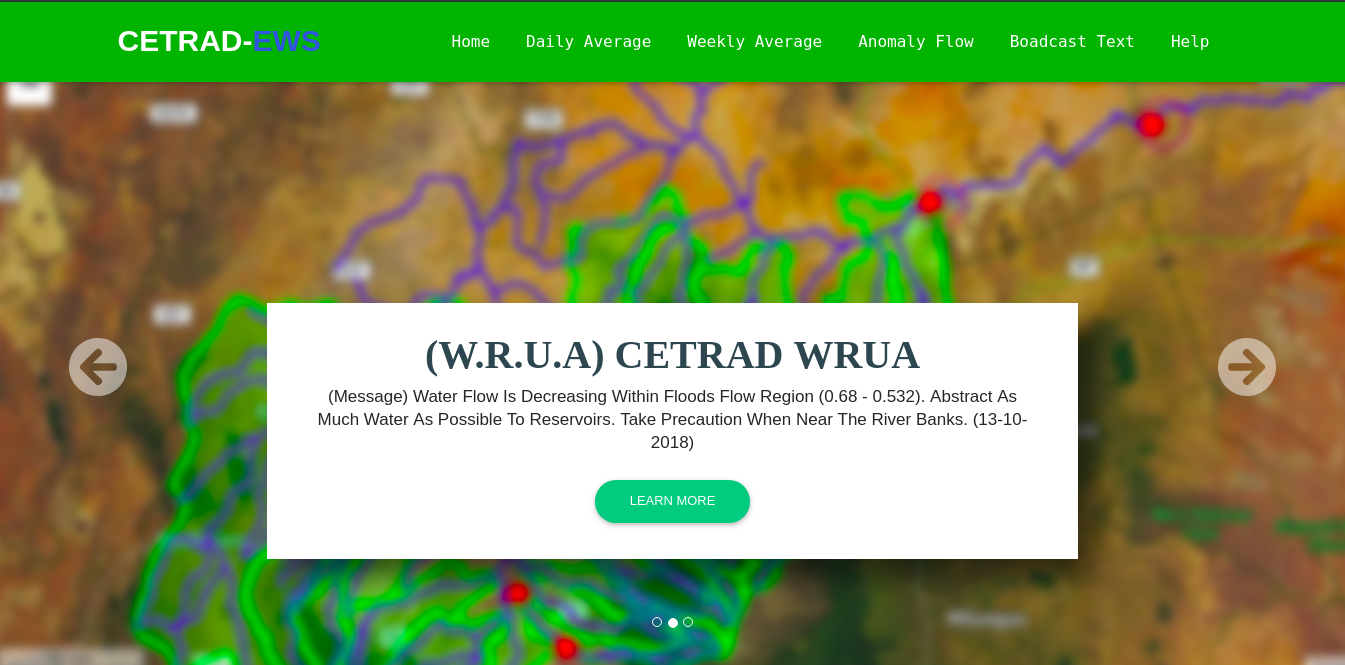 System landing page. It is sub-divided into introduction slider, System description content, river profiles map, contact information and feedback message form. The slider is updated with most recent information from RGS data analysis. The contact information and feedback form is shared among all other pages.
Daily Averages Report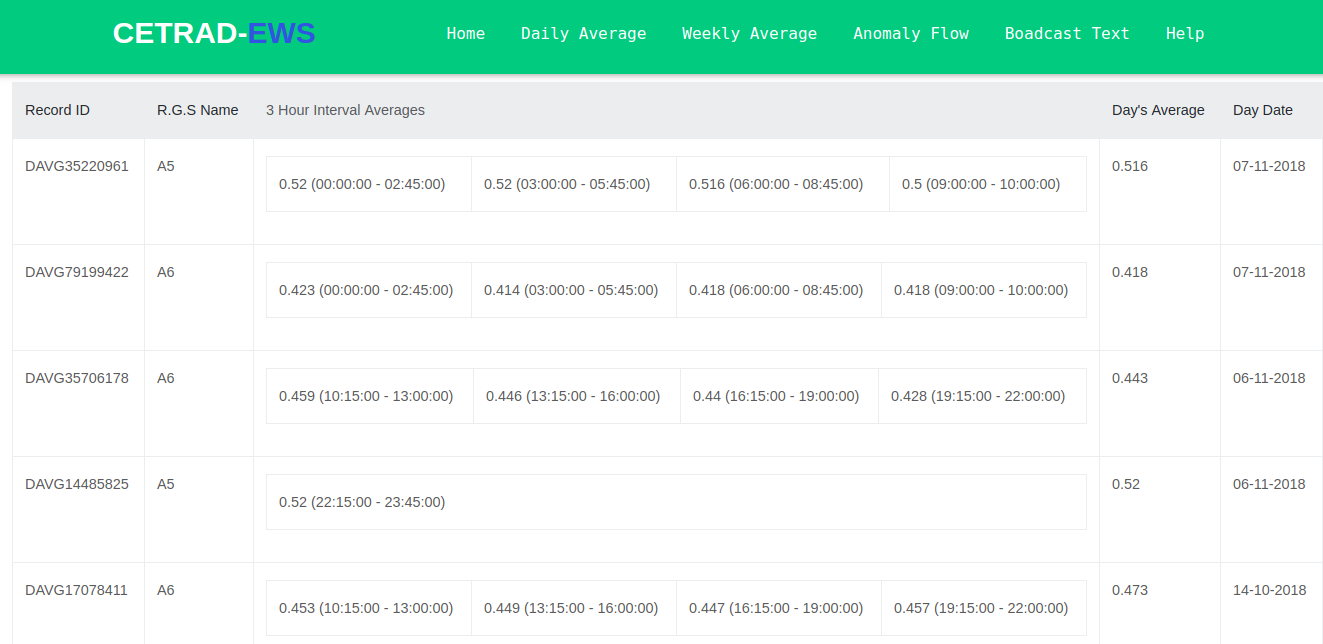 A tabular data of daily water flow height at 3 hour interval (8 records a day). Due to variations in observation measurement time for each RGS, the intervals are randomly selected by the system. Gross average for the day which is computed from 15 minutes measurements is also shown. Table data ordering is achived by clicking table headers. Filtering of information is achived using filter inputs provided. Filters on timestamp should be in in format mm/dd/yyyy.